To Harness or Not to Harness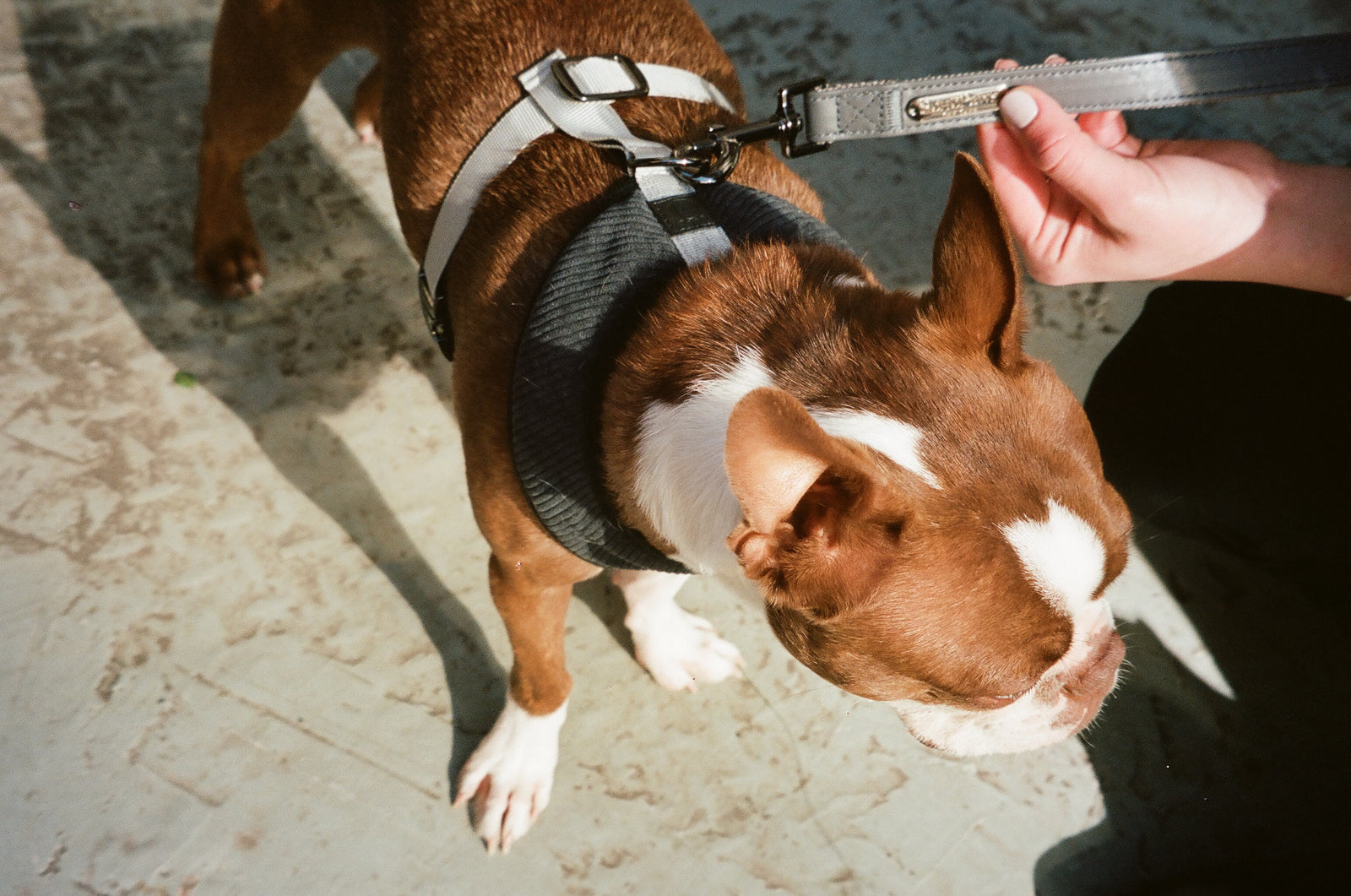 Harness vs Leash which is better for a safe dog walk?
Harnesses began receiving more recognition in the 1990's as a result of animal rights activists campaigns.  A harness typically puts less stress directly on a dog's neck and spreads the pressure across his chest and neck, saving dogs from the potential pressure on their windpipes.  In addition, it may help align the body of the dog when its owner leads it via the leash.  Harnesses with extra padding an wide straps may suit older dogs with more restricted movement.
Harnesses are intended to be worn just for one to two hours a day in addition to daily walks.  They can take some getting used to - some smaller dogs may get their paws tangled in the leash which can cause aggravation.  Owners should assess the fit of harnesses with some frequency.  Two fingers should fit in between the dog's neck and harness.  If your pup likes to eat, make sure you adjust the straps on your harness every so often to accommodate that extra bulge.
Some dogs won't jive with a harness.  Their paws keep getting stuck, they dislike the feeling of the extra straps or they crave comfort.  Collars may be better for this type of furry friend.  Lucky for you, these are often easier to put dog tags on and often increase your pup's mobility and function.  
By Rachel Gladstone
---